Δημόσια Διάλεξη Καθηγητή George Athanassakos του Ivey Business School at Western University, Canada (30/5/16)
Δημόσια Διάλεξη
"Value Investing - the 3 W's: Who, What and Why?"
Dr. George Athanassakos, Professor of Finance, Ivey Business School at Western University, Canada
Δευτέρα 30 Μαΐου 2016, Τράπεζα Eurobank Ergasias - κτήριο Πετμεζά (Πετμεζά 13 & Λ. Συγγρού), 14:00-16:00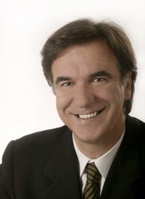 Το Πρόγραμμα Μεταπτυχιακών Σπουδών στη Διοίκηση Επιχειρήσεων: MBA (Master in Business Administration) του ΟΠΑ σε συνεργασία με το Ίδρυμα Οικονομικών & Βιομηχανικών Ερευνών (ΙΟΒΕ) διοργανώνουν δημόσια διάλεξη με ομιλητή τον Dr. George Athanassakos, Professor of Finance, Ben Graham Chair in Value Investing and Director, Ben Graham Centre of Value Investing - Ivey Business School at Western University, Canada.
Το θέμα της διάλεξης είναι:
"Value Investing - the 3 W's: Who, What and Why?"
Με το πέρας της διάλεξης θα ακολουθήσει συζήτηση.
Η διάλεξη θα πραγματοποιηθεί στα αγγλικά.
Η είσοδος είναι ελεύθερη.
Για αιτήσεις συμμετοχής δίνεται η δυνατότητα ηλεκτρονικής εγγραφής ή η αποστολή ηλεκτρονικού μηνύματος στη διεύθυνση mbafull@aueb.gr μέχρι την Παρασκευή 27 Μαΐου.