Tο Tμήμα Διεθνών και Ευρωπαϊκών Οικονομικών Σπουδών του ΟΠΑ, διοργανώνει δύο Διεθνή Συνέδρια στο Ευρωπαϊκό Πολιτιστικό Κέντρο Δελφών (12-13/6/2009)
Το Tμήμα Διεθνών και Ευρωπαϊκών Οικονομικών Σπουδών (ΔΕΟΣ)
του Οικονομικού Πανεπιστημίου Αθηνών, σε συνεργασία με το
Πρότυπο Κέντρο Ευρωπαϊκών Σπουδών (Centre of Excellence), και το Κέντρο Οικονομικών Σπουδών (CESifo)
του Πανεπιστημίου του Μονάχου,  διοργανώνουν στις 12 και 13 Ιουνίου 2009, Διεθνές Συνέδριο στο Ευρωπαϊκό Πολιτιστικό Κέντρο Δελφών, με θέμα:
"Human Capital and the Global Division of Labour"
Στο Συνέδριο του ερχόμενου Ιουνίου πρόκειται να συμμετάσχουν ορισμένοι εκ των κορυφαίων επιστημόνων του κόσμου
στη συγκεκριμένη επιστημονική περιοχή (μεταξύ των οποίων οι Philippe Aghion (Harvard University),
Elias Dinopoulos (University of Florida), Oded Galor (Brown University), και
Joseph Zeira (Hebrew University of Jerusalem)),
ενώ μερικά από τα θέματα στα οποία θα παρουσιασθούν επιστημονικές εργασίες είναι τα ακόλουθα:    
Ανθρώπινο κεφάλαιο και διαδικασία οικονομικής μεγέθυνσης στην παγκόσμια οικονομία.
Μετανάστευση και συσσώρευση ανθρωπίνου κεφαλαίου.
Δαπάνες εκπαίδευσης, φορολογία και διεθνής κατανομή των παραγωγικών δραστηριοτήτων.
Ανθρώπινο κεφάλαιο, τεχνολογικές μεταβολές και οικονομική ανισότητα.
Ανθρώπινο κεφάλαιο και διεθνής καταμερισμός της εργασίας
Επιστημονικοί Υπεύθυνοι
Θ. Μούτος (ΟΠΑ),
P. Egger (Ifo Institute, LMU and CESifo).
Τις ίδιες μέρες, 12-13/6/2009, το Τμήμα ΔΕΟΣ διοργανώνει, επίσης, Διεθνές Συνέδριο στο ίδιο Κέντρο, με θέμα:
"The EU Presence in International Organizations"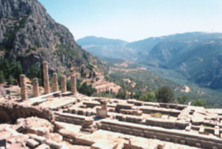 Στο Συνέδριο του ερχόμενου Ιουνίου πρόκειται να συμμετάσχουν, μεταξύ άλλων, οι Chris Hill (Cambridge University),
Bart Kerremans (University of Louvain),
Emil Kirchner (University of Essex),
Hanna Ojanen (Finish Institute of International Affairs),
Michael Smith (University of Loughborough),
Jim Sperling (University of Akron),
Maria Stromvik (Lund University),
Alasdair Young (University of Glasgow).
Επιστημονικοί Υπεύθυνοι
Δημήτρης Μπουραντώνης (ΟΠΑ),
Σπύρος Μπλαβούκος (ΟΠΑ)