Cooperation Agreement between the Athens University of Economics and Business and Accenture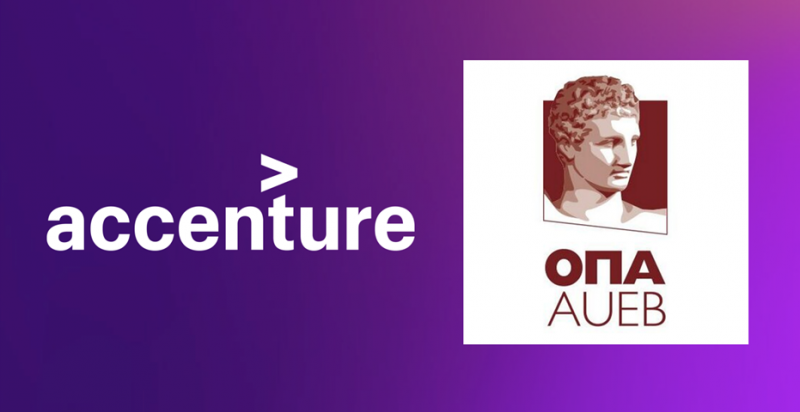 Cooperation Agreement between
the Athens University of Economics and Business and Accenture
The Athens University of Economics and Business (AUEB) and Accenture in Greece signed a Cooperation Agreement aimed at connecting the academic community with industry and developing joint initiatives to address the skills gap.
Common goal of the two parties is to enhance the interconnection of the University's students, graduates and alumnus with the company and the broader labor market as well as the latest business thinking and trends, to support entrepreneurship and to strengthen research projects.
Under this Agreement, the two parties agreed to take a series of actions on a wide range of areas including but not limited to:
Internships
Webcasts and articles at AUEB News on key themes (e.g. top tech trends, Inclusion and Diversity)
Career-related and networking events
Guest Lectures
Reskilling / Upskilling Programs
Joint Studies and research initiatives on agreed topics
Corporate Citizenship Initiatives
After the signing of the cooperation agreement, AUEB's Rector, Professor Dimitris Bourantonis, stated: «With very careful steps and high selection criteria, we enter into partnerships with leading companies operating in Greece and abroad, providing students and graduates of AUEB with a broad framework of development and career opportunities. The new innovative collaboration with Accenture supports the Foundation's initiatives for entrepreneurship development, enhances employment and highlights new paths for research».
The Country Managing Director of Accenture in Greece, Dr. Kyriacos Sabatakakis stated: «Our cooperation with AUEB is a testament to our strong desire to strengthen our relationships with top academic institutions in Greece. Bringing together academia and industry in order to address the country's skill gap is a necessity and an opportunity and the role of the Athens University of Economics and Business towards this direction is of high importance. I am confident that our agreement will produce strong results for all stakeholders and will help to prevent the brain drain».