2nd panhellenic student negotiations competition Athens Negotiations Tournament (ΑΝΤ) (2020, April 11-12)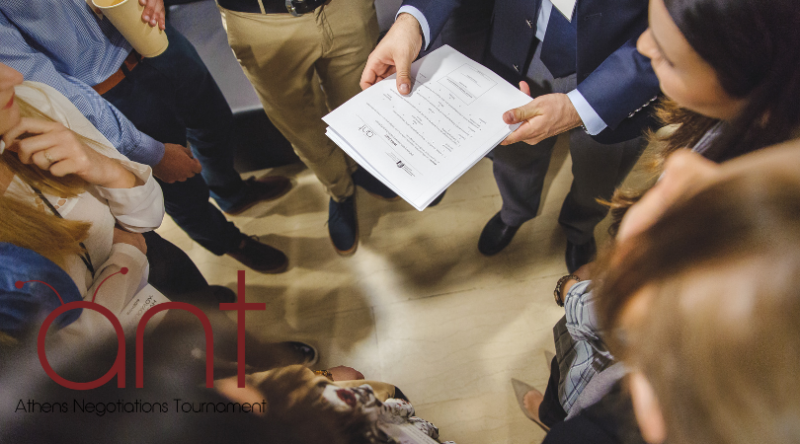 2nd panhellenic student negotiations competition Athens Negotiations Tournament (ΑΝΤ)
2020, April 11-12
Athens Negotiations Tournament (ΑΝΤ), a panhellenic student negotiations competition, will be held for the second year running on the 11 and 12 April 2020 in Athens. During these two days, students – in teams of three- from Greek and Cypriot universities will compete in a series of real-time negotiation role-plays.
The competition is an initiative of the Department of Business Administration of Athens University of Economics and Business (AUEB). Scientific Director is Assistant Professor Dr. Ilias Kapoutsis.
The aim of the competition is to become the annual meeting place for students throughout Greece and the world to resolve disputes and enhance their negotiation skills that are a prerequisite for adaptation and prosperity in the 4th industrial revolution.
The participants will have the opportunity to apply their knowledge, exhibit their negotiation skills and gain valuable experience from the negotiation simulations.
Last year's (ANT2019) winning team will represent our country at the Warsaw Negotiation Round 2020, a well-known international negotiation competition.
All teams wishing to participate in ANT2020 should visit the website https://ant.aueb.gr/ and apply online until 28th of February.
For further information, please visit https://ant.aueb.gr/  or the social media accounts of the event.