Public lecture by Dr. George Athanassakos (30/5/16)
Public lecture "Value Investing - the 3 W's: Who, What and Why?"
Monday 30 May 2016, 14:00-16:00
Eurobank - Petmeza building
Conference Room
(13, Petmeza str and Syggrou Avenue)*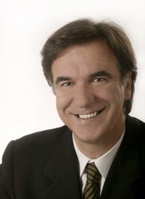 The Athens University of Economics and Business MBA Program and the Foundation for Economic & Industrial Research (IOBE) invite you to the lecture
"Value Investing - the 3 W's: Who, What and Why?"
by Dr. George Athanassakos, Professor of Finance, Ben Graham Chair in Value Investing and Director, Ben Graham Centre of Value Investing - Ivey Business School at Western University, Canada
A general discussion will follow.
The Lecture will be in English.
Please register by Friday 27 May to:
https://docs.google.com/forms/d/1z679kwJgDrYuDclF8VBdY4XwjlwOuZ8QyW0Qb9WOjWc/viewform?entry.1058323627&entry.2007859886&entry.659484259
or Email: mbafull@aueb.gr
*near FIX metro station