Sarantides Vassilis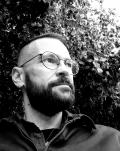 Office Address: 80, Patission Str., 2nd Floor
Phone: +30 210 - 8203 566
EDUCATION
• 2013-2015, Certificate in Learning and Teaching, University of Sheffield
• 2007- 2011, Ph.D. in Economics, Athens University of Economics and Business (AUEB), Department of International and European Economic Studies (DIEES), Thesis title: Essays on Fiscal Policy
• 2005- 2007, MSc in International Economics and Finance, AUEB, DIEES
• 2000- 2005, BSc in International and European Economic Studies, AUEB, DIEES
PROFESSIONAL EXPERIENCE
• 2022 -   present, Assistant Professor, AUEB, Department of Economics
• 2012-2022, Lecturer (Assistant Professor) with tenure, University of Sheffield, Department of Economics
RESEARCH INTERESTS
Political Economy, Economic History, Public Finance
PUBLICATIONS
[1] Re-election incentives, ethnic favoritism and the subnational allocation of foreign aid (with C. Anaxagorou and G. Efthyvoulou), European Economic Review, 127, 103430.
[2] Democratisation and tax structure in the presence of home production: Evidence from the Kingdom of Greece (with P.Kammas), Journal of Economic Behavior & Organisation, 2020, 177, 219-236.
[3] Do dictatorships redistribute more?, (with P. Kammas), Journal of Comparative Economics, 2019, 47(1), 176-195.
[4] The effect of culture on fiscal redistribution: Evidence based on genetic, epidemiological and linguistic data, (with P. Kammas and P. Kazakis), Economics Letters, 2017, 160, 95-99.
[5] External asymmetries in the euro area and the role of foreign direct investment, (with N. Christodoulakis), The World Economy, 2017, 40(2), 393-423.
[6] Fiscal redistribution around elections when democracy is not "the only game in town", (with P. Kammas), Public Choice, 2016, 168(3), 279-311.
[7] Public investment and re-election prospects in developed countries, (with M. Katsimi), Southern Economic Journal, 2015, 82, (2), 471-500. 
[8] The impact of fiscal policy on profits (with M. Katsimi), Economic Inquiry, 2012, 50(4), 1050-1068. 
[9] Do elections affect the composition of fiscal policy in developed established democracies? (with M. Katsimi), Public Choice, 2012, 151(1-2), 325-362. 
* Το Οικονομικό Πανεπιστήμιο Αθηνών δεν φέρει καμία ευθύνη όσον αφορά στην ακρίβεια των στοιχείων του συνοπτικού και του πλήρους βιογραφικού των μελών του προσωπικού, όπως αυτά αναρτώνται στην ιστοσελίδα του. Η ευθύνη ανήκει αποκλειστικά και μόνο στους συντάκτες των βιογραφικών σημειωμάτων.