Pouloudi Nancy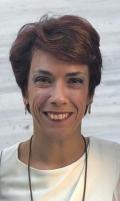 Department of Management Science and Technology
Office Address: 47A Evelpidon Str. & 33 Lefkados Str., 9th floor, Office 907
Phone: +30 210 - 8203 687
Nancy Pouloudi – Biographical Note
Athanasia (Nancy) Pouloudi is Professor of Information Systems Management in the Department of Management Science and Technology at the Athens University of Economics and Business (AUEB), Greece. She presently serves as Department Chair (September 2020-August 2022).
Nancy holds a first degree in Informatics (AUEB) and an MSc and a PhD degree in Information Systems, both from the London School of Economics (UK).
Her research focuses on organizational and social issues in IS adoption and implementation. Her recent work studies user post-adoption behavior (SIG Grounded Theory Methodology 2021 Best Paper Award Runner-Up) and the impact of cloud computing and the pandemic in the work and personal contexts of IS use. She has worked in a number of European Union funded projects on e-business, e-government, digital health and e-society, and is currently studying children's digital maturity (digymatex.eu) and gender equality in business schools (targeted-mpi.eu).  
She serves on the Editorial Boards of the Journal of the Association for Information Systems, Information & Management, IT for Development, Health Policy & Technology, and the International Journal of Society, Information, Communication and Ethics. She has formerly served as Senior Associate Editor at the European Journal of Information Systems and as Associate Editor at IT & People.
She was Region 2 Representative on AIS Council (2010-2013) and regularly serves on the AIS Region 2 Board and the Executive Committee of the Mediterranean Conference on Information Systems (MCIS).
Her service has been recognized by the 2016 AIS Sandra Slaughter Service Award and the 2020 AIS Technology Challenge Award.  
* Το Οικονομικό Πανεπιστήμιο Αθηνών δεν φέρει καμία ευθύνη όσον αφορά στην ακρίβεια των στοιχείων του συνοπτικού και του πλήρους βιογραφικού των μελών του προσωπικού, όπως αυτά αναρτώνται στην ιστοσελίδα του. Η ευθύνη ανήκει αποκλειστικά και μόνο στους συντάκτες των βιογραφικών σημειωμάτων.