LAPPAS THEODOROS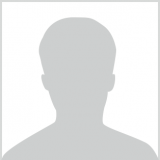 Department of Marketing and Communication
Phone: +30 210 - 8203 596
Dr. Theodoros Lappas is an Assistant Professor at the Department of Marketing and Communication of the School of Business Administration of the Athens University of Economics and Business.
He received a Bachelor's degree from the Department of Informatics of the Athens University of Economics and Business and a Doctorate from the Department of Informatics of the University of California, Riverside in the USA. As part of his doctoral studies, he collaborated with leading companies and research laboratories in the wider field of Computer Science, such as Yahoo! Search Labs, Burbank, IBM Almaden Research Center, IBM Zurich Research Laboratory and Yahoo! Research, Santa Clara.
After completing his doctoral studies, he worked as a postdoctoral fellow in the Department of Computer Science at Boston University, while also holding the title of Visiting Fellow at the Rafik B. Hariri Institute for Computing and Computational Science & Engineering. In 2013 he joined the faculty of the School of Business at Stevens Institute of Technology as an Assistant Professor of Information Systems. In 2020 he was promoted to the rank of Associate Professor.
His interests include Business Analytics and the design of Data Mining and Machine Learning algorithms. His research focuses on problems related to natural language and network data, as well as applications from key business sectors such as Information Systems, Marketing and Human Resource Management.
Dr. Lappas has published in leading international journals in the fields of Computer Science and Information Systems, such as Informs Information Systems Research, ACM Transactions on Knowledge Discovery, IEEE Transactions on Knowledge and Data Engineering, and Elsevier's Decision Support Systems. His work has also been published in leading scientific conferences, such as ACM SIGKDD, ACM SIGMOD, VLDB, ACM SIGIR and International Conference on Information Systems.
* Το Οικονομικό Πανεπιστήμιο Αθηνών δεν φέρει καμία ευθύνη όσον αφορά στην ακρίβεια των στοιχείων του συνοπτικού και του πλήρους βιογραφικού των μελών του προσωπικού, όπως αυτά αναρτώνται στην ιστοσελίδα του. Η ευθύνη ανήκει αποκλειστικά και μόνο στους συντάκτες των βιογραφικών σημειωμάτων.