Chalamandaris George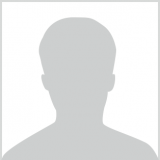 Department of Accounting and Finance
Office Address: Extension of Main Building, 2nd Floor
Phone: +30 210 - 8203 392
George Chalamandaris is an Assistant Professor of Finance at the Athens University of Economics and Business at the Department of Accounting and Finance. He graduated from the National Technical University of Athens and continued his studies at Imperial College in London where he also completed his PhD at Quantitative Finance.
He has worked in Natwest Markets in London as well as in Emporiki Investment Bank and EFG Eurobank in Athens, holding senior positions in the areas of risk management, financial engineering, structuring and alternative investments.
His main research interests are focused in the field of implied volatility surfaces, credit derivatives and asset pricing involving dynamic trading strategies. He has spoken in various academic and practitioner's conferences and he has published in academic journals and books in the area of derivatives pricing and risk.
Full CV:
[pdf]
* Το Οικονομικό Πανεπιστήμιο Αθηνών δεν φέρει καμία ευθύνη όσον αφορά στην ακρίβεια των στοιχείων του συνοπτικού και του πλήρους βιογραφικού των μελών του προσωπικού, όπως αυτά αναρτώνται στην ιστοσελίδα του. Η ευθύνη ανήκει αποκλειστικά και μόνο στους συντάκτες των βιογραφικών σημειωμάτων.