Open Information Visit to the Library and Information Center of the Athens University of Economics and Business (AUEB) – Talk by Professor Christos Papatheodorou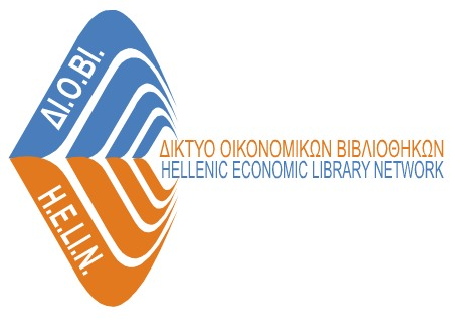 Hellenic Economic Library Network (H.E.LI.N.) - 2017
Open Information Visit to the Library and Information Center of the Athens University of Economics and Business (AUEB) – Talk by Professor Christos Papatheodorou
 
Friday, May 26, 2017, 12:00-14:00
The Library and Information Center of the Athens University of Economics and Business (AUEB) has organized an information visit and a speech for the public on Friday, May 26, 2017 from 12:00 to 14:00 on the premises of the Library (Journals Department, 1st Floor, Central Building, 76 Patission Street, Athens). This event is part of the program of activities that the Hellenic Economic Library Network (H.E.LI.N.) has scheduled for 2017, including information visits to the Member Libraries in the Network.
There will be a guided tour of the Library for the participants who will learn about the printed collections, the digital sources, the services, the synergies, and the Documentation Center which are available in the oldest academic economic library in Greece.
Participants will have the opportunity to listen to a speech by Professor Christos Papatheodorou, who is a professor at the Ionian University in the Department of Archives, Library Science and Museology. The title of Professor Papatheodorou's speech is "Library Data and Social Science Data on the World Wide Web" (CV of speaker).
Program
12:00   Welcome & Presentation of the Library
12.30   Speech by Professor Christos Papatheodorou
13:15   Discussion
13.30   Guided tour of the Library
Entrance is free. Registration is required and must be submitted electronically (please click here). Further information is also available on the H.E.LI.N. website http://diovi.lib.unipi.gr/ and on the social media networks including Facebook: ΔΙΟΒΙ, Twitter: diovi_helin.
Please note that the entire event will be in Greek. Seating is limited and will be in priority of registration to the event.
For further information: Mrs. Vicky Rigakou 2108202261, and Mrs. Maria Dagalaki 2108203259.
For access to the Athens University of Economics and Business, please click here.