Vompiri Julie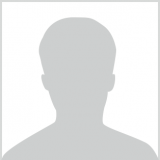 Department of Business Administration
Foreign Languages
Office Address: 12, Derigny Str., 2nd Floor
Phone: +30 210 - 8203 423
Julie Vompiri is a teacher of French. She graduated from Greek-French high school Saint Joseph. In 2000, she obtained her degree in "French Language and Literature" from the National and Kapodistrian University of Athens. In 2003 she completed a Master's degree in "Professional translation: French - English - Greek" from the University of Strasbourg, while working as a freelance translator. Then in 2004 she received a second Master's degree in "Communication and Media studies specialized in cultural studies and human communication" from the Faculty of Communication and Media Studies of the National and Kapodistrian University of Athens.
She has been employed as a translator and editor by several Greek and foreign companies (e.g. Aspis Group-Greece, Alstom Group-France) working on business, financial, maritime and technical texts to and from French, English, Spanish and Greek. She has been a teacher of French language and terminology in Vocational Education and Training Institutes (post-secondary education) of the Ministry of Culture and the Ministry of Education. Since 2008 she has been teaching French language and business correspondence and terminology in the undergraduate level of education in all departments of the Athens University of Economics and Business.
She also speaks Italian and Portuguese. Her research interests include the theory and practice of terminology translation particularly in the fields of banking and commerce.
* Το Οικονομικό Πανεπιστήμιο Αθηνών δεν φέρει καμία ευθύνη όσον αφορά στην ακρίβεια των στοιχείων του συνοπτικού και του πλήρους βιογραφικού των μελών του προσωπικού, όπως αυτά αναρτώνται στην ιστοσελίδα του. Η ευθύνη ανήκει αποκλειστικά και μόνο στους συντάκτες των βιογραφικών σημειωμάτων.