Aifanti Maria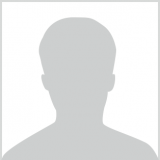 Office Address: 12, Codringtonos Str., 3rd Floor
Phone: +30 210 - 8203 547
Maria Aifanti received her B.Sc. in Economic Sciences from National and Kapodistrian University of Athens (1977).
For two consecutive years (1977-1979) she had lived in Montreal Canada where she received additional education.
For two consecutive years (1979-1981) she had worked as a research associate at the Centre of Planning and Economic Research (KEPE).
She is currently working for more than 30 years (since 1981) at Athens University of Economics and Business, Dept. of Statistics.
She is teaching and preparing topics for exercises and educational material for the course of Statistics at all the departments of the university.
She has participated as co-author in various academic books related to Statistics.
During the period between 1986-1988 she visited twice Michigan Technological University where she worked as a researcher on the topic of "The diffusion of the population from the central of the city".
Her academic research interests mainly focus on Economic topics.
* Το Οικονομικό Πανεπιστήμιο Αθηνών δεν φέρει καμία ευθύνη όσον αφορά στην ακρίβεια των στοιχείων του συνοπτικού και του πλήρους βιογραφικού των μελών του προσωπικού, όπως αυτά αναρτώνται στην ιστοσελίδα του. Η ευθύνη ανήκει αποκλειστικά και μόνο στους συντάκτες των βιογραφικών σημειωμάτων.